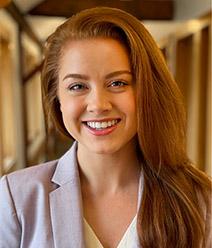 Tara Pearce

Tara Pearce is an Intern Architect at LWDA.
Coming from a dual background in Biology and Architecture, Tara has embraced in the principals of both universal design and biophilic design, seeking to incorporate them into her projects. Through her research on the unique needs of individuals with Autism Spectrum Disorder, she has a strong understanding of how the built environment can and should be accessible to all users. Combining her natural visual design skills with this critical thinking approach, she enhances her client's projects creating both beautiful and technical spaces.
Tara holds a Bachelor's degree in Biology from Boston College and a Master of Architecture degree from the University of Massachusetts Amherst, where she received the Tau Sigma Delta Honor Society Bronze Medal for distinguishing herself in the field of Architecture.