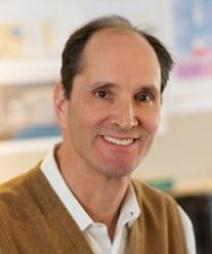 Jonathan Gyory
AIA, LEED AP, ACHA
Jonathan Gyory is a senior healthcare architect with over 30 years of experience leading design, planning, and management of complex award-winning projects, from master planning to detailed execution. He espouses a "think big first, think small last" approach to his work that zooms out for big picture thinking in the early stages and zooms in to the detail level as the work progresses. His portfolio ranges from large hospital replacement campuses to small bed floor renovations.
A designer by training, Jonathan has developed into a collaborative, well-rounded leader with a strong track record in sustainable and evidence-based design. He has presented case studies at design and healthcare conferences, and written extensively to explain the decision-making process behind the finished product. He enjoys the transformational effects of successful projects on the teams that produce them and the people they serve.
Jonathan holds a B.A. from Brown University and an M. Arch from Harvard University's Graduate School of Design. He serves on the Zoning Board of Appeals in Winchester, MA.
Registered Architect in Massachusetts.